Antique Auto Insurance Bluffdale Utah
As a classic car enthusiast, you've already experienced the joy of cruising down the road in a vintage car. Whether it's a restored limited edition car, a classic roadster, or a rare collectible, your car is a piece of history and a labor of love. But you also need peace of mind that you and your valuable assets are protected by finding the right antique auto insurance Bluffdale Utah.
All vehicles need car insurance, but an antique car requires a unique policy that considers its value, rarity, and age. You also need an impartial approach to coverage where you find the best policy for you, not just the best insurance company. Do Right Insurance is different. We're an independent insurance agency that understands the ins and outs of antique auto insurance Bluffdale, Utah. We're here to find the best policy possible, explicitly designed for vehicles that are usually over 25 years old and have and enjoy classic, rare, or historical value.
Agreed Value Coverage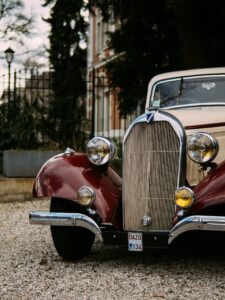 Unlike traditional car insurance, antique auto insurance requires an agreed-value coverage. You and your insurance provider should agree on the value of your car before antique auto Insurance Bluffdale Utah is issued.
You deserve total compensation for damage or loss to your vehicle in the event of an accident, theft, or issues that could stem from weather or natural disaster. Every day, car insurance usually covers the car's cash value just before the accident or theft. Standard car insurance only covers the vehicle's current cash value, which could mean you're paid lower than what you could get on the private market. However, the agreed value coverage provides a total replacement value for your antique car.
Specialized Repair
Your antique auto insurance Bluffdale Utah should also cover any specialized repairs. Unlike modern cars, your antique vehicle requires a specialty mechanic's unique care and knowledge. Everything from the replacement parts to labor is more expensive, and you need a policy that accommodates your goals. If you haven't purchased your antique car yet, you should also research available mechanics to ensure its long-term care.
Parade and Car Show Coverage
It's not unusual to showcase antique cars in parades or car shows. You need liability coverage for such events to protect your vehicle and pay for repairs in the event of an accident or fender-bender. If you plan to take your car overseas for car shows and events, you'll also need a worldwide coverage policy to ensure you're protected when traveling outside of the United States. Purchasing a medical policy for auto shows is also wise and often required by events when exhibiting your vintage and antique cars. If you or a bystander are injured during the event, your policy can help cover the associated medical costs.
Enjoy Competitive Rates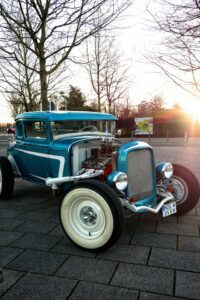 Depending on how you plan to use your car, antique auto insurance in Bluffdale Utah is often cheaper than a traditional policy. Sometimes coverage can even fluctuate, depending on how often you want to drive your car. For example, tiered mileage plans for drivers who only take out their antique vehicle on special occasions can save on their insurance policies. Many policies also favor owning another car used for your commute or daily activities and a clean driving record. Storing your antique car in a climate-controlled or fully closed garage can also help you find more competitive rates that align with your budget and lifestyle.
If you're hoping to save some money, you can ask your agent at Do Right Insurance about multiline discounts. Some insurance providers will offer discounts if your traditional vehicles, boats, home, and antique car are insured under the same company. Although these bundled rates could prove budget-friendly, they're not always the best option. Working with an independent insurance agency like Do Right Insurance helps you find the best rates, regardless of provider or bundles.
Next Steps
Do Right Insurance believes everyone should have access to quality insurance coverage, regardless of their budget. We help find the best policies for your unique needs by working with various insurance providers. We also offer excellent customer service and are committed to providing the highest level of customer satisfaction.
Contact us today
for a no-obligation quote on antique auto insurance Bluffdale Utah.