Commercial Property Insurance Salt Lake City
Safeguarding your business with commercial property insurance Salt Lake City is crucial to your livelihood and the long-term success of your business. The investment is a small trade-off to the financial protection you receive in the event of vandalism, theft, and injuries to you, your staff, or clients. Here's a look at what types of insurance policies are available and how the team at Do Right Insurance can help.
Shield Your Business Against Unforeseen Risks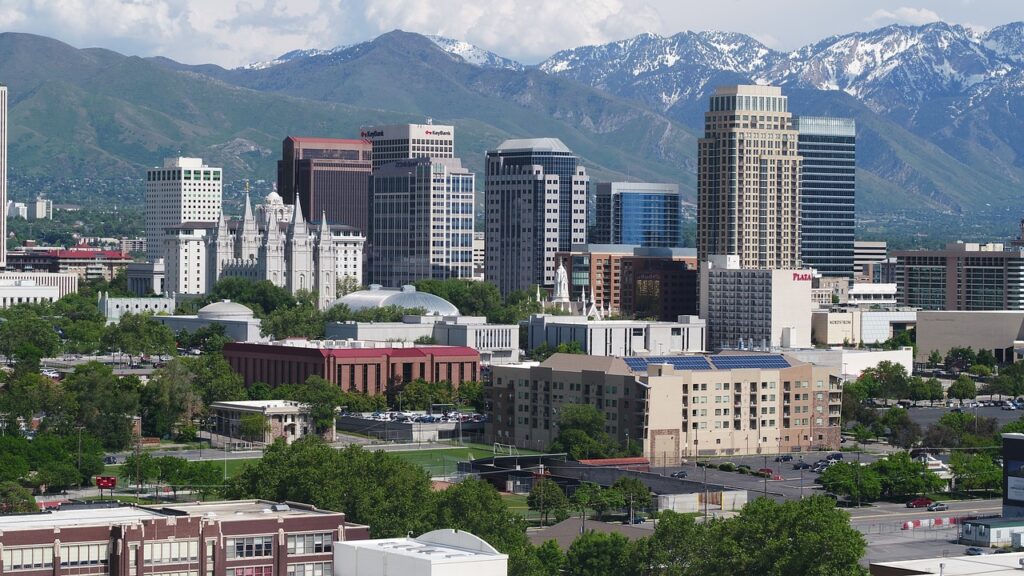 Commercial property insurance Salt Lake City serves as a safety net against an array of uncertainties that can impact your business. The right policy protects against natural disasters, including earthquakes and floods or unforeseen events such as fires or theft. Although it's vital to recognize the specific threats that businesses face, a good commercial insurance policy also accounts for the unexpected by tailoring your coverage effectively.
Navigate Legal Liabilities with Liability Insurance
Today's business world is litigious and requires liability insurance against lawsuits. The coverage works to protect your physical assets while safeguarding you against potential legal liabilities that may arise from accidents or injuries on your property. The team at Do Right Insurance can help navigate the right liability insurance to fit the needs of your business.
Plan for Business Continuity with Business Interruption Coverage
Salt Lake City's ever-changing business landscape comes with unpredictability. The right business interruption coverage minimizes the financial impact of unexpected interruptions to your business operations after a natural disaster or other catastrophic events. Understanding the importance of business continuity planning and integrating it into your insurance policy significantly reduces the financial strain on your business in times of crisis.
Consider Equipment Breakdown Insurance
A large sector of businesses rely on equipment to stay in operation. But what if your equipment breaks down? Equipment breakdown insurance covers the cost of the repair or replacement of crucial equipment in the event of a mechanical or electrical breakdown. It's particularly important for manufacturing, technology, and healthcare businesses that face catastrophic losses or fall out of compliance when facing downtime.
Invest in Tenant's Insurance
Does your business lease commercial space to tenants? You may need tenant's insurance coverage to make improvements, additions, or alterations to the leased property to protect your investment. Your business is at risk if you don't carry it, which opens the door to lawsuits and damage to your business reputation.
Secure Flood Insurance
Flood insurance is not typically included in standard commercial property insurance Salt Lake City. However, it could dramatically protect your finances from the financial losses resulting from flood-related damages. Even if you live in an area that isn't prone to flooding, snow melt or issues with your plumbing could lead to a flood that damages your property and shuts down your business while you make repairs.
Get Specialized Protection for Specific Industry Risks
Depending on your industry, specialized coverage options can help adequately protect your business. For example, a business that serves the technology sector may need electronic data processing coverage. Meanwhile, restaurants may need some type of spoilage insurance in the event the electricity goes out or there's an issue with their refrigeration equipment. The team at Do Right Insurance can help you familiarize yourself with specific risks and explore customized insurance solutions that can provide comprehensive protection against potential setbacks.
Expand Your Coverage with Cyber Liability Insurance
As more businesses work remotely and handle sensitive information through email and digital communication apps, cyber liability insurance has become vital to your commercial property insurance Salt Lake City. This type of commercial coverage protects your business from financial losses and liabilities that arise from cyberattacks, data breaches, and other threats. Some business sectors may also be pressured to carry it, including financial institutions and healthcare-related businesses.
Safeguard Your Property with Do Right Insurance
Do Right Insurance believes every business should have access to quality commercial property insurance Salt Lake City, regardless of their budget. The team at Do Right Insurance helps you find policies from various providers that align with your unique needs. Sometimes bundled approaches work best for you and your family, but we also look at various policies to build out the coverage you need at the best possible price. Contact us today for a no-obligation quote on your commercial property insurance Salt Lake City or any other policies you're looking for.