Motorcycle Insurance Bluffdale
As the picturesque city of Bluffdale continues to captivate motorcycle enthusiasts with its scenic routes and winding roads, the need for motorcycle insurance becomes increasingly evident. Riding a motorcycle provides an unparalleled sense of freedom, but it also comes with inherent risks. To protect both riders and their beloved machines, Motorcycle Insurance in Bluffdale plays a vital role. In this article, we will delve into the importance of motorcycle insurance, its coverage options, and how it secures riders from potential financial losses.
Why You Need Motorcycle Insurance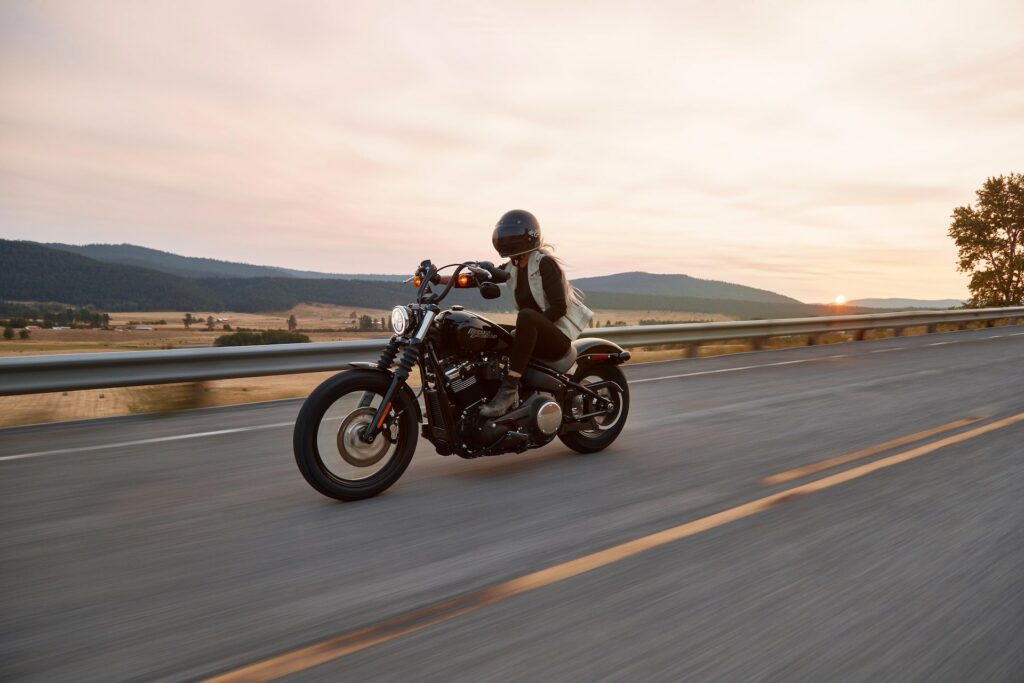 Motorcycle insurance is more than just a legal obligation; it's a safety net for riders and their assets. Accidents can happen at any moment, whether due to unforeseen road conditions, erratic drivers, or simply a lapse in concentration. Without adequate insurance, these accidents can lead to significant financial burdens. Motorcycle insurance steps in to alleviate these worries by covering damages, medical expenses, and liability costs that may arise from an accident.
Benefits of Motorcycle Insurance in Bluffdale
Beyond getting protection in the event of an accident, there are other benefits to securing motorcycle insurance in Bluffdale.
Peace of Mind
Motorcycle insurance offers riders peace of mind against the financial consequences of being in an accident. The right coverage can also protect anyone on the motorcycle against theft, weather-related incidents, collisions, and more.
Legal Compliance
Motorcycle insurance is required in most states, including Utah. When you skimp on securing a policy, you could risk hefty fines and financial issues if you do find yourself in an accident.
Protecting Your Investment
Just like cars and boats, motorcycles are a significant investment and should be protected. The right motorcycle insurance in Bluffdale can help with the financial implications of theft, damage, or other events.
Motorcycle Coverage Options
There are several motorcycle coverage options and add-ons that come with an insurance policy.
Liability Coverage
The cornerstone of any good motorcycle insurance policy is liability coverage. If you get into an accident or mishap involving your vehicle, your liability coverage can help. It potentially covers your municipal expenses and repairs to any property.
Collision Coverage
Collision coverage is another vital part of your motorcycle insurance in Bluffdale. Depending on the type of coverage you have, it could help repair or replace your vehicle if it's damaged or involved in an accident. When you're navigating Blfufdale's unpredictable roads, your collision coverage is essential to protect yourself and those around you.
Comprehensive motor vehicle coverage
There's more to protecting your motorcycle than colliding with other motorcyclists. Comprehensive coverage will also protect against non-accident-related incidents, including theft, vandalism, fire, or natural disasters. Talk to your insurance agent about additional coverage options, including earthquakes or floods, that are potential threats in Bluffdale's serene, picture-perfect backdrop.
Medical Payments Coverage
Unfortunately, the medical bills from a motorcycle accident can be hefty. Regardless of who is at fault, you need medical payment coverage for an additional layer of security. Medical coverage also offers peace of mind that you're protected, especially if your health insurance doesn't cover all of the necessary care.
Uninsured or Underinsured Motorist Coverage
Unfortunately, not everyone on the road has auto or motorcycle insurance, even though it is required by law. Or their coverage is so scant that it lacks sufficient coverage to pay for damages, even if they're at fault. Securing uninsured and underinsured motorist coverage provides an additional safety net for you and your vehicle and quickly benefits you financially.
Next Steps
Do Right Insurance believes everyone and every business should have access to quality coverage, regardless of their budget. The team at Do Right Insurance helps you find policies from various providers that align with your unique needs. Sometimes bundled approaches work best for you and your family, but we also look at various policies to build out the coverage you need at the best possible price. Contact us today for a no-obligation quote on your motorcycle insurance Bluffdale, health insurance, worker's compensation, and related policies.