Boat Insurance Bluffdale Utah
Owning a boat is a lifelong goal for many and requires the right boat insurance Bluffdale Utah to protect their investment. Owning a boat, sailboat, or other watercraft opens up opportunities to glide across Utah Lake and soak up the sun on the Jordan River. Before you buy your next boat or take it out on the water, safeguard your investment and peace of mind with the right insurance policy.
Understanding Boat Insurance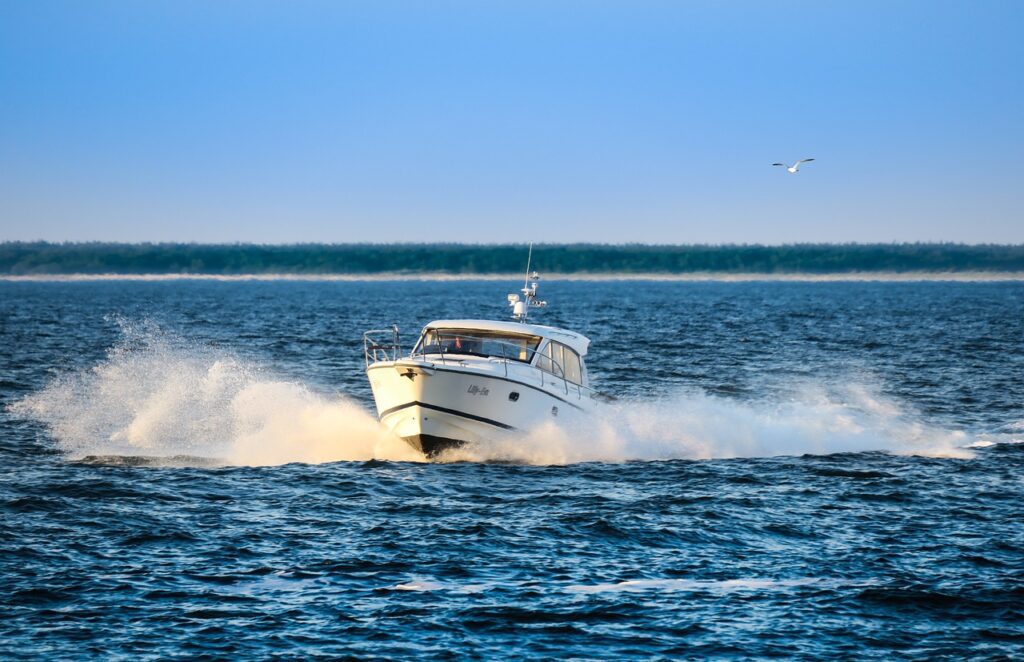 Boat insurance is a specialized form of insurance providing the coverage you need for watercraft, including sailboats, powerboats, fishing boats, and personal watercraft. Just like auto insurance, boat insurance policies also offer protection against potential risks from accidents, theft, vandalism, and property damage. However, it's important to remember that your boat insurance policy will differ from the typical auto insurance due to the unique risks associated with boating.
Why You Need Boat Insurance Bluffdale Utah
Bluffdale and the surrounding region offer ample boating opportunities across reservoirs, rivers, and pristine lakes. Spending time on the water is a rewarding experience, but boating enthusiasts face the following hazards:
Accidents and Collisions
Even the most experienced, conscientious boaters can encounter accidents on the water. There's always a risk of collisions with other boats, hitting submerged objects, or crashing into a dock and causing damage to your vessel. The right boat insurance in Bluffdale Utah, helps cover repairs or replacement costs to ensure you're not left with a substantial financial burden.
Theft and Vandalism
Boats are valuable assets that thieves and vandals can target. Boat insurance provides the coverage you need if your watercraft is stolen or vandalized, allowing you to recover from your losses.
Property Damage and Liability
Accidents can cause expensive damage to your boat, personal belongings, and cause bodily injuries. Boat insurance Bluffdale Utah, helps cover repairs or replacement costs of other vessels or property, medical expenses, and legal fees if you're held liable for an accident.
Natural Disasters
Utah's weather patterns are often unpredictable and are no stranger to storms, hail, or flooding that quickly wreak havoc on boats. Owning a boat requires the coverage you need to recoup repair costs caused by inclement weather.
Personal Injuries
Boating accidents can lead to personal injury and require medical expenses or lead to potential lawsuits. Make sure your boat insurance Bluffdale Utah, includes coverage for bodily injury to ensure the necessary financial protection you deserve.
Choosing the Right Boat Insurance Policy
Purchasing boat insurance Bluffdale Utah requires right coverage to meet your unique needs. Here are some of the options to consider.
Property Damage Liability – Protects yourself from damage to another person's property or boat.
Bodily Injury Liability – Covers yourself in the event someone else is hurt by your boat to recoup medical expenses and potential legal fees.
Collision Coverage – Pays for your repairs or replacement if your boat collides with another vessel or object.
Comprehensive Coverage – Protects your boat from non-collision events from theft, vandalism, fire, and natural disasters.
Uninsured/Underinsured Watercraft Coverage – Provides the protection you need if you are involved in an accident with a boat owner who has subpar or no insurance.
Personal Effects Coverage – Extends protection to personal belongings, including your fishing equipment, water skis, and other boat accessories.
Work with Our Team
The team at Do Right Insurance works with individuals and businesses to find the best policies and prices to meet your needs. We're passionate about our work and bring transparent information that's easy to understand for your boat insurance Bluffdale Utah and other coverage needs.
We work with a wide variety of providers to find the best policies and coverage for you. Sometimes, a bundled approach will work; other times, we'll recommend multiple providers and policies to meet your unique needs and budget. We're here to protect your boat and most valuable investments to enjoy the peace of mind you deserve.