Commercial Auto Insurance Sandy Utah
When you're running a business with vehicles or work in transportation, logistics, deliveries, or service calls, you need dependable commercial auto insurance Sandy Utah. From staying compliant to protecting your drivers and business assets, your insurance should be cost-effective while providing the most comprehensive coverage available. Before you buy your next policy, here's what you need to know about commercial insurance and what to look for.
Why Your Business Needs Commercial Auto Insurance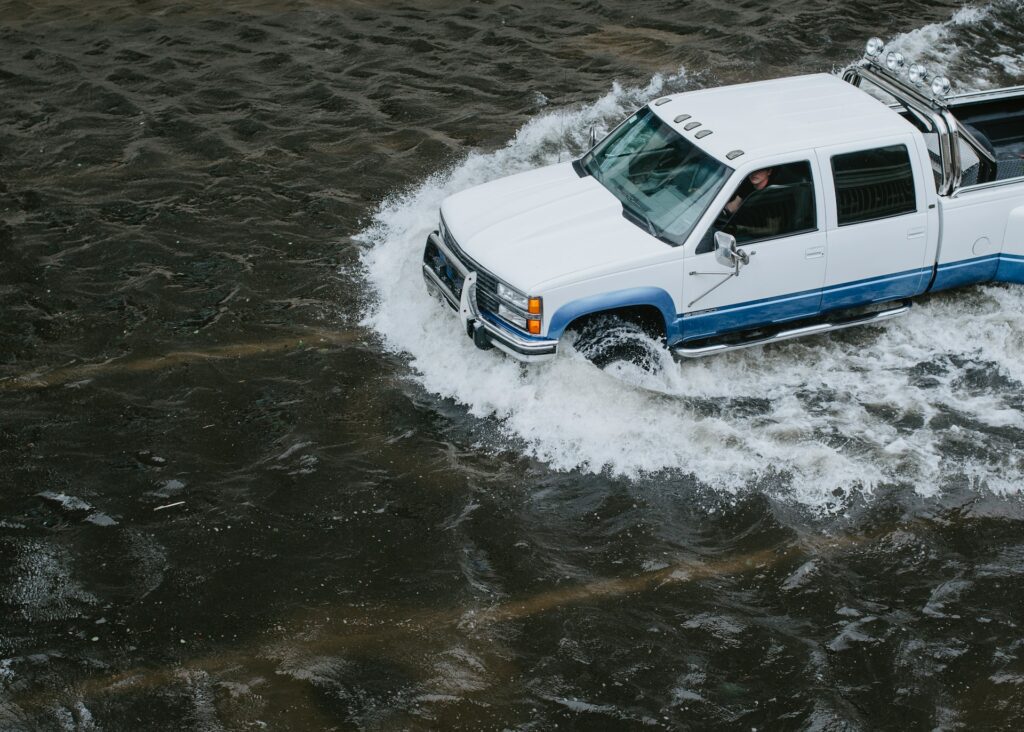 Depending on your business and how you use your vehicles, you need a comprehensive business auto insurance policy. Do your needs fit any of the following criteria?
Your auto or fleet is only used for work and is considered a company car.
You use your business vehicle to haul equipment.
The truck, van, or other vehicle is owned in the company's name.
You transport people in your business vehicle.
You or your team conducts a business-related services in your auto.
The nature of your business requires high liability insurance limits.
Your employees drive one of your business vehicles at work.
If your vehicle is owned by the company and used for business-related purposes, you p need commercial auto insurance Sandy Utah.
The Types of Vehicles Commercial Auto Insurance Covers
There's no shortage of vehicles that a commercial auto insurance policy covers, including:
Company cars
Box trucks
Food trucks
For-hire cars
Commercial trucks and van
Tow trucks
Not sure what you need? Contact the team at Do Right Insurance if you don't see your vehicle listed and need to discuss your commercial auto insurance Sandy Utah needs.
Get Comprehensive Coverage
Skimping on commercial auto insurance Sandy Utah is never a good idea. You can still find an affordable policy that provides comprehensive coverage tailored to your needs. Unlike traditional auto insurance that doesn't cover business activities, your commercial policy covers vehicles used for work purposes. Your policy covers accidents, theft, vandalism, and natural disasters. In an area like Sandy that's prone to heavy snowfalls and subsequent floods, you also need coverage relating to natural disasters.
Secure More Liability Protection
The right commercial auto insurance Sandy Utah protects your business from liability claims. An accident with your company vehicles could result in damage to your company's property, injury, or even a wrongful death in extreme cases. Don't risk the legal implications and responsibilities involved. Instead, commercial auto insurance can help cover related repairs, legal costs with liability claims, and help with medical expenses to safeguard your business assets and company's finances.
Protect Your Business Assets
Like the rest of your company's property, your business vehicles are valuable assets that require protection. Commercial auto insurance Sandy Utah can provide the coverage you need to avoid disruptions in your operations. With the right policy, your commercial vehicles can deal with accidents, theft, vandalism, fire, or severe weather conditions and get prompt repair or replacement.
Safeguard Your Employees
Do your employees or contractors operate a fleet or drive commercial vehicles? They need commercial auto insurance Sandy Utah to safeguard their livelihood. Proper auto insurance protects your employees and helps them get necessary medical treatment and compensation for injuries sustained during work-related accidents with your vehicles.
Stay Compliant
Commercial auto insurance is a legal requirement depending on your industry and business model. Failing to secure the coverage you need could result in costly fines and penalties or the loss of your business license. Keep your business running smoothly and follow best practices and regulations with commercial auto insurance Sandy Utah.
Uninsured or Underinsured Motorist Coverage
Unfortunately, not every driver or company carries adequate insurance coverage. If your business vehicle is involved in an accident with an uninsured or underinsured driver, commercial auto insurance Sandy Utah will help recoup financial losses. The goal is to secure the protection you and your drivers deserve with adequate insurance for peace of mind.
Enjoy Customized Coverage Options
Commercial auto insurance policies are customizable and flexible to align with your company's unique needs. The team at Do Right Insurance can help guide you through coverage limit options and deductibles and assess your risks to find the best policy for your business.
Next Steps
Do Right Insurance believes everyone and every business should have access to quality commercial insurance coverage, regardless of their budget. We help find the best policies for your unique needs by working with various insurance providers. A bundled approach may be your best option, but we also look at individual policies across multiple providers to find the best solution for you at the best price. Contact us today for a no-obligation quote on commercial auto insurance Sandy Utah.