Flood Insurance Salt Lake Valley
Looking for flood insurance Salt Lake Valley? Contrary to its arid climate, Salt Lake Valley isn't immune to flooding events. Its unique geography is surrounded by mountains and valleys that create a welcoming environment for flash floods, snowmelt-driven floods, and urban flooding during intense rainfall. Fortunately, you can protect yourself with the right insurance coverage as part of your long-term financial preparedness strategy.
The Financial Consequences of Flooding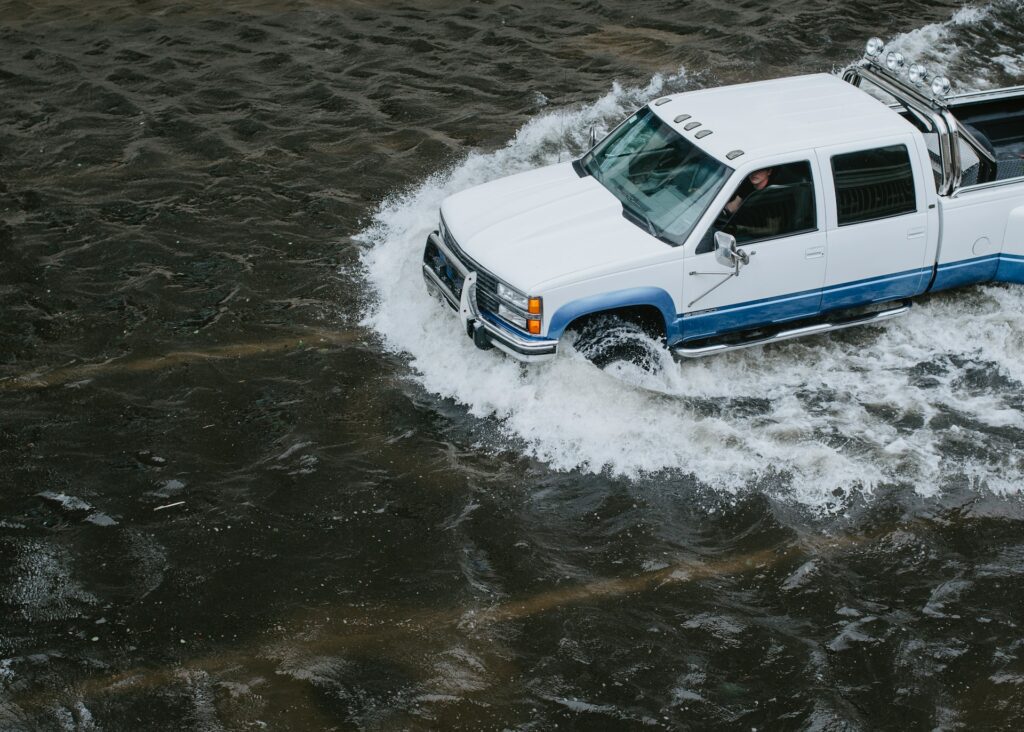 The financial repercussions of flood damage can be significant and debilitating. It can also exceed the limits of standard homeowners' insurance. Floodwaters swiftly inflict structural damage to your home and make it unsafe to live in. It can also destroy your personal belongings and foster an environment for mold and mildew, making it challenging to move back in and requiring long-term repairs and testing. Without adequate flood coverage, you can quickly experience catastrophic financial loss from repairs and replacement of personal belongings and temporary accommodations.
The Role of Flood Insurance
Flood insurance Salt Lake Valley is crucial to protecting your investments. Here are some key aspects of your coverage and how it works:
National Flood Insurance Program (NFIP): NFIP is managed by the Federal Emergency Management Agency (FEMA) on behalf of homeowners, renters, and businesses in participating communities, including Salt Lake Valley regions. Depending on your home or business, you may qualify for this type of insurance and coverage to mitigate your losses.
Private Flood Insurance: In addition to securing NFIP policies, private flood insurance options are also available. They may come with higher premiums, but they are often more comprehensive in what they cover and can be customized to your needs.
Coverage Components: Flood insurance will usually cover structural damage, personal property losses, cleanup expenses, and temporary living arrangements for full protection against flood-related losses. It's important to work with a knowledgeable agent to ensure you pick the right coverage for your home or business.
Claims: In the event of filing a claim, you'll need a detailed list of what was lost or damaged and the estimated value. Your coverage will determine how much is covered, whether the full amount or a partial assessment.
Risk Assessment and Premiums: Your monthly or annual flood insurance premiums are determined by your property's flood risk level. A high-risk flood zone will automatically entail higher premiums to cover your losses.
Coverage Limits: Every flood insurance Salt Lake Valley policy will come with coverage limits. The NFIP or your personal flood insurance policy sets these limits. The coverage costs can range anywhere from $100,000 to $500,000, depending on your property and whether or not you're ensuring a residence or a business. Talk to the team at Do Right Insurance to discuss your coverage needs and what makes the most sense to protect your assets.
Exclusions: Just like with any type of policy, flood insurance typically covers direct physical damage caused by flooding but comes with limitations and exclusions. Your basement and belongings stored there could have limited coverage options because the area is more prone to flooding. It's important to review your policy carefully to understand what is and isn't covered.
Deductibles: Flood insurance Salt Lake Valley will come with a deductible, which is the out-of-pocket expense you are required to pay before the policy kicks in. The deductibles will vary depending on the policy you choose and your location in the valley or whether or not you're in a flood zone.
Waiting Period: A good policy should be considered an urgent matter and secured before seasons known for flooding. Depending on your flood insurance Salt Lake Valley insurance provider, it's important to know there is typically a 30-day waiting period before coverage becomes effective.
Safeguard Your Property with Do Right Insurance
Do Right Insurance believes everyone and every business should have access to quality flood insurance Salt Lake Valley, regardless of their budget. The team at Do Right Insurance helps you find policies from various providers that align with your unique needs. Sometimes bundled approaches work best for you and your family, but we also look at various policies to build out the coverage you need at the best possible price. Contact us today for a no-obligation quote on your flood insurance Salt Lake Valley or any other policies you're looking for.