If you're planning a road trip or going full-time, you need RV Insurance Bluffdale to protect your investment. Utah's stunning landscape, mountains, and valleys make the perfect backdrop for a weekend getaway or endless adventure. But you still need appropriate coverage to take care of all of the mishaps or uncertainties that could come your way. Here's a look at what to expect from RV insurance with tips and insights to keep your travels safe, secure, and stress-free.
Why You Need RV Insurance Bluffdale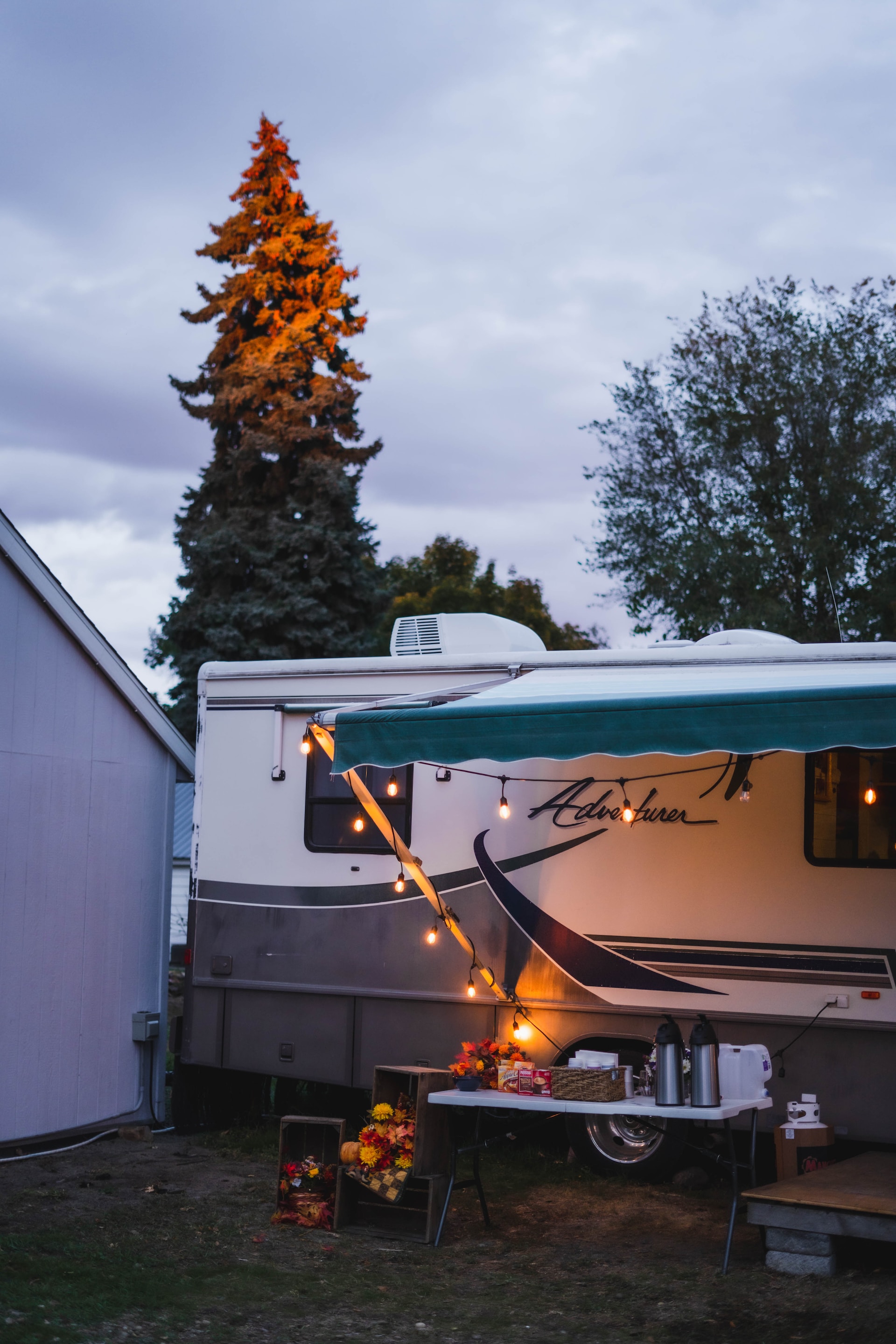 RVing promises endless adventures but comes with its share of risks that need to be considered, including accidents, theft, vandalism, and even natural disasters like snow melt and floods. No matter what you encounter, you need RV insurance Bluffdale for financial protection and peace of mind. It helps you hit the road confidently, ready to handle all of those unexpected events.
Types of RV insurance
RV insurance should never be a one-size-fits-all solution, and you deserve an agent that listens to your unique needs. Different types of coverage are tailored to different RV types, including:
Liability Coverage: Liability coverage is often required by law and is among the most basic forms of RV insurance. It typically covers bodily injury and property damage.
Collision Coverage: If you get into an accident with another vehicle, you need collision coverage to help pay for the often costly expenses associated with RV repairs.
Comprehensive Coverage: Comprehensive insurance addresses those non-collision incidents with your RV, including theft, vandalism, fire, and severe weather.
Uninsured/Underinsured Motorist Coverage: You need the right coverage to safeguard your RV if you have an accident with an underinsured or uninsured driver.
Full-Time RV Insurance: Full-time RVers need specialized coverage to protect their homes and belongings, which is similar to homeowners' insurance.
Roadside Assistance: You may want a provider that offers roadside assistance to help when you get a flat tire or breakdown on the road with your family and all of your belongings.
The team at Do Right Insurance can talk through your needs to find the best policy for you.
Customizing Your Coverage
RV insurance in Bluffdale is flexible and can be tailored to your needs and budget. Work with the team at Do Right Insurance to consider factors such as:
Model and Value of Your RV
A smaller, used RV will typically need less insurance than a luxury model with all of the upscale touches. The amount of your RV investment should also factor into the amount of coverage you purchase.
How Often Do You Use It?
An RV you live in full-time as your home needs more insurance than one you use as a hobby. Beyond the wear and tear of using your RV all of the time, you need the right coverage to protect you your family, and your belongings.
Where You Plan to Travel
Taking an RV over rocky, remote terrain requires more coverage than something you're cruising down the highway in. The added expense is worth it to offer added protection for repairs or roadside assistance if you get stuck.
Add-Ons and Features
Some RVs come with added features, including slide-outs and solar panels. Any additions to your RV should also come with additional coverage to help protect yourself during extreme weather, vandalism, collisions, or other mishaps.
Value of Your Belongings
Full-time RVers usually have expensive camping gear, clothing, and some valuables on hand. If your RV is loaded with valuable belongings, you need coverage against theft or an accident. RV life can be unpredictable and requires the right protection in place.
Next Steps
RV insurance Bluffdale empowers you to enjoy life on the road full-time or as a hobby with the protection you deserve. Do Right Insurance believes everyone should have access to quality insurance coverage, regardless of their budget. Do Right Insurance helps you find the best policies for your unique needs by working with various insurance providers. We also offer excellent customer service and are committed to providing the highest level of customer satisfaction. Contact us today for a no-obligation quote on RV Insurance Bluffdale.